Control light. Create magic.
Light is every photographer's secret sauce. The ability to skillfully control light is the key to getting outstanding results. Hi-end equipment comes to a naught if the photographer cannot effectively manipulate light. Hemant Medhi's Light Shaping Workshops equip aspiring photographers with relevant, practical knowledge. Hemant adopts a hands-on approach to lucidly explain the nuances of light shaping in his modular, 2-day workshops. Register here to book your seat.
Drawing on their expertise, Studio Medhi skillfully teaches you how to command light to your purpose. Working on Hasselblad medium format cameras and Elinchrom lighting, they endow you with the tips, tricks and techniques you will need to curate light for optimal outcomes. The sessions at Studio Medhi are educative as well as lively; their instructions will equip you with the practical know how to effectively shape light to get stellar results. They deftly demonstrate how to set up light to get different desired effects. After course completion, you will be in a position to master the tools and get a hang of the technique to create the perfect light for your assignment.
The best part is that, Studio Medhi's rich experience in branding & advertising will add immense value to your learning. Their gems of creative wisdom will enrich your technical knowledge to make your photographic work truly exceptional. Their passion, acumen and affable nature will make you feel comfortable from the word go.
Course Outline & Program Schedule
Commercial Photography Workflow
Client
Understand the client's business and industry segment, his products/services and the overall organization.
Media vehicles
Where will the photographs eventually end up – on a billboard, in a magazine or on a website? It is essential to understand the end use.
Motive
Why is the client going for this particular photoshoot? What is the purpose behind it?
Concept
Create a high-impact, effective concept/theme based on the context and requirements.
TG
Who is the target customer for this photo shoot? What perception would they like most that will strengthen brand engagement and loyalty?
Production
Set it up and simply get the best images.
Competitive landscape
Who are the major competitors out there? And what are they doing to connect with customers from the photography standpoint?
Touch-up
Process the images and make them appear splendid and striking, as required in advertising/brand promotion.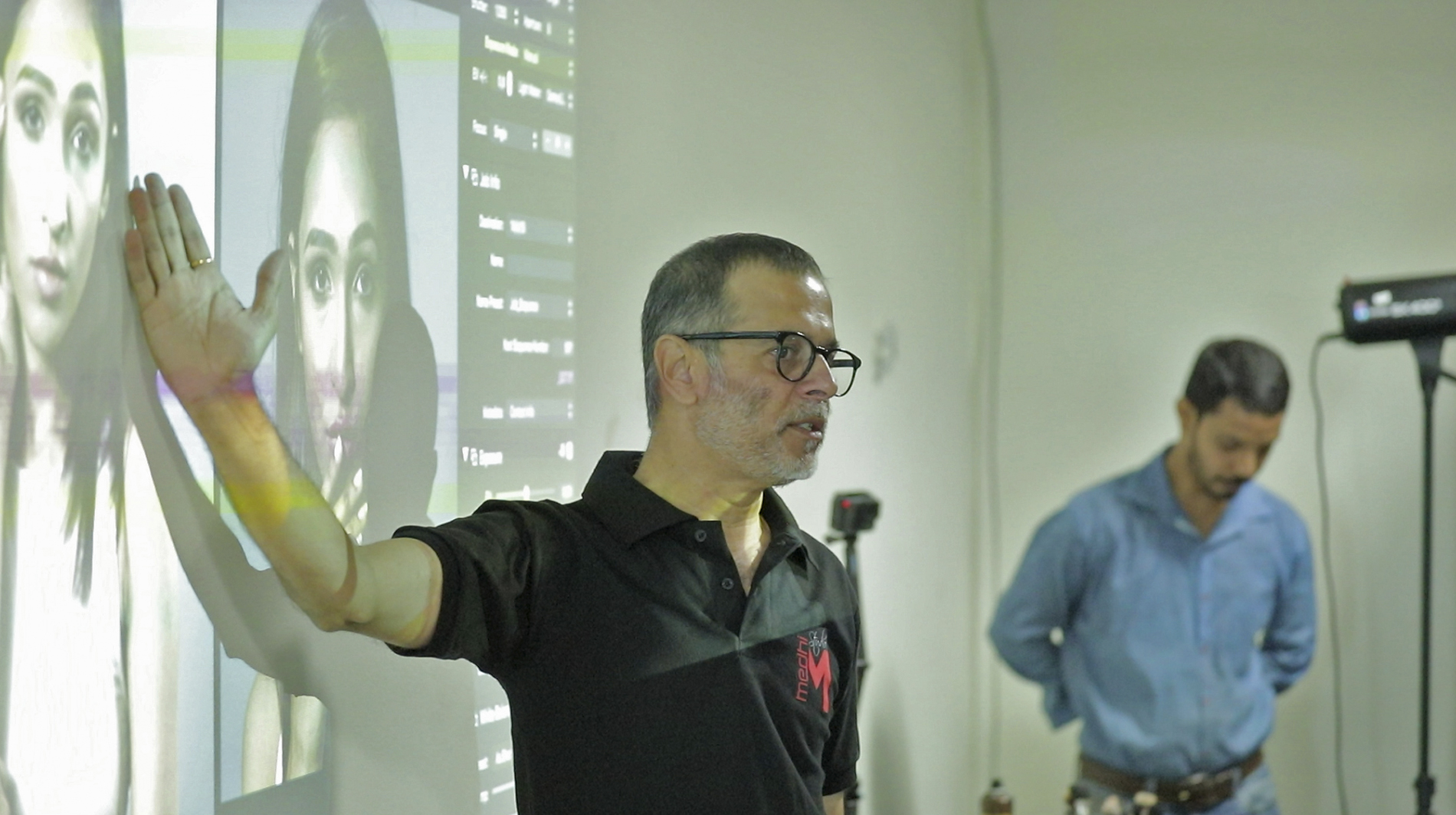 Do you want to enrol for Studio Medhi's workshops?