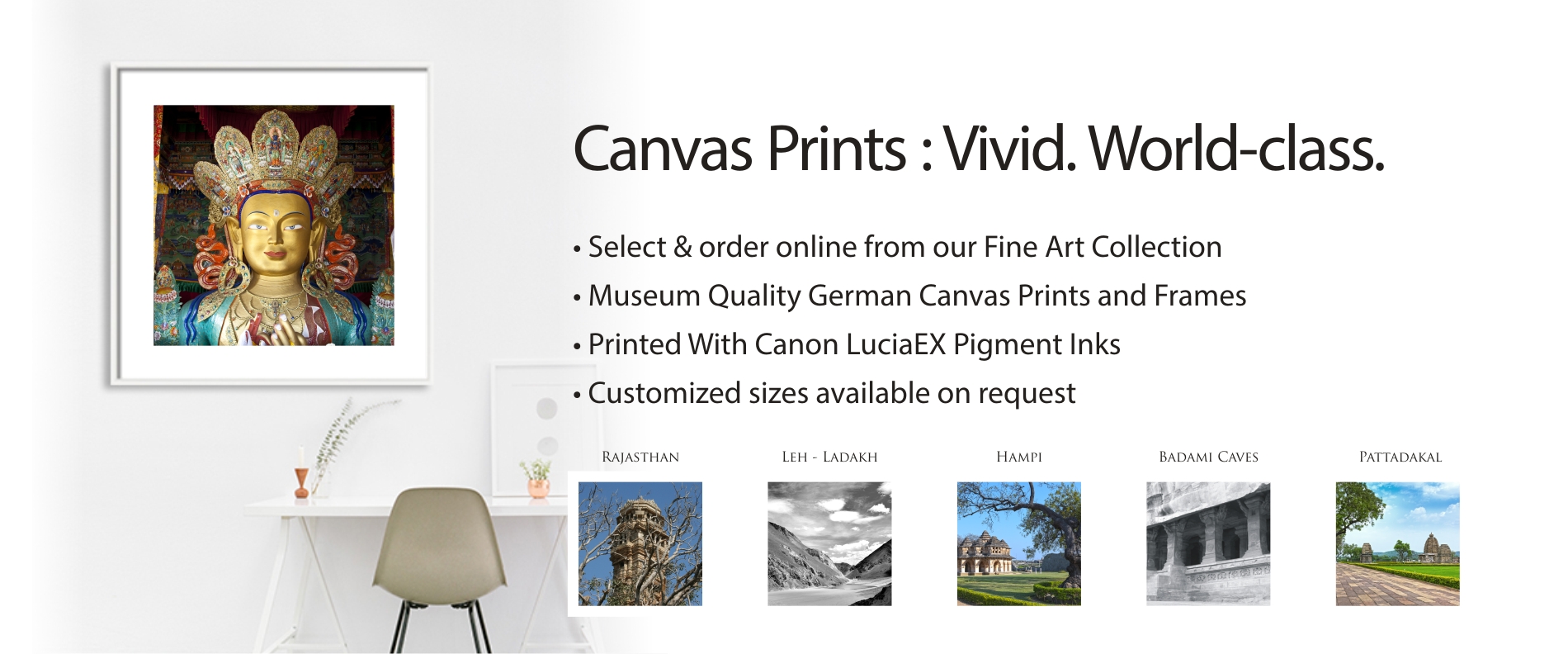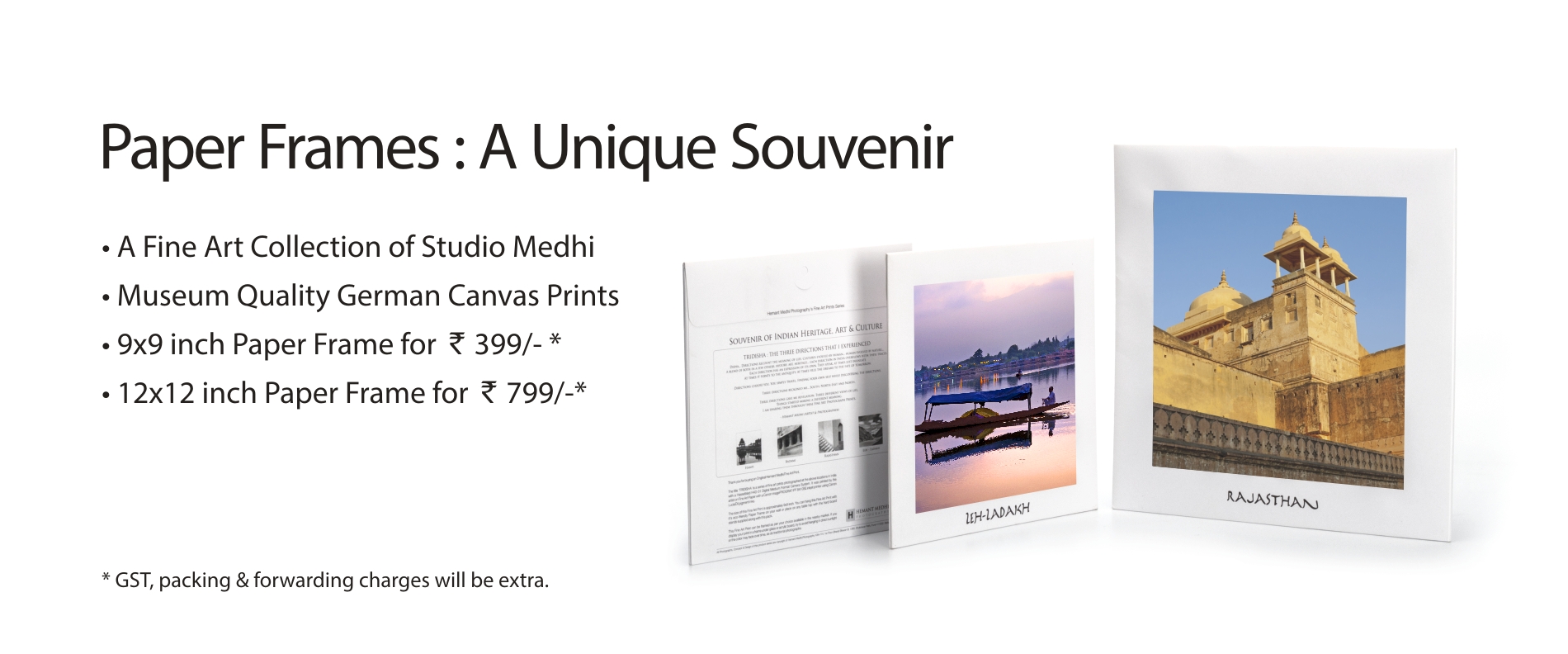 Make your walls come alive!
A new dawn is breaking out on the art collectors' horizon: Photography Fine Art. Cutting-edge technology has expanded possibilities; new manifestations in photography are emerging. And connoisseurs are taking them in stride.
Check out our Fine Art Shop to jazz up your collection. Browse our extensive collection of Photography Fine Art creations. Choose from categories including heritage, nature and vintage cars. These elegant frames also make for a precious gift.
For questions, please call on +91 9422062618 | +91 9422037717 or email us at mail@studiomedhi.com
Download our Fine Art Prints Catalogue